Meet Michael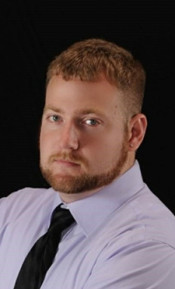 Realtor®
301-934-2022
202-809-1803
301-934-3100
4550 Crain Highway
White Plains
,
MD
20695

Download vCard
Michael Hunter Biography
Are you looking for someone to represent you in your next real estate purchase or sale? My name is Michael Hunter with one of the most experienced and successful real estate teams specializing in the Maryland area, including the cities of White Plains, Waldorf, Mechanicsville MD, Hughesville, Hollywood and California and surrounding areas.
Born and raised in the Southern Maryland area; Waldorf, White Plains, and Hughesville. I began my real estate career after leaving my previous profession as an Engineer. I own two small businesses and was looking to pursue another goal to sell real estate. I have always been intrigued by architecture. All my life I have been surrounded by the outdoors. I have a love for the water and a passion to remodel and fix houses. I specialize in Luxury, Waterfront Properties, Farms, and Investment properties.
Testimonials:
"I couldn't be happier with the service provided by Michael Hunter. He is very thorough, but not pushy or demanding but got the job done. I appreciated his responsiveness and attention to detail. I would recommend him to anyone – Jessica S. – California MD
"Impressed on how much drive and dedication Michael put in to find me my next home! Highly recommend him" – Martin – Waldorf
"We have purchased and sold homes through Steve and Diane, when you have the best why look elsewhere" – Bryan E – California MD
"Michael was awesome working with. He made sure our needs were met and we had the keys when we needed them." - Josh P – Lusby MD
Agency's Vision:
As an EXIT Landmark Realty agent I take pride on the ability to assist our customers in the buying and selling process with our fully trained and highly qualified team. We continually strive to make each transaction a smooth one. Our objective is to provide the highest level of customer service and finest real estate service to our clients. To accomplish this goal, we have access to numerous data sources, on-line resources, various marketing tools and an extensive network of experienced real estate professionals. Purchasing a home is one of the most important decisions one makes. Let the highly trained, professional REALTOR of EXIT Landmark Realty smoothly guide you through this process.
Michael Hunter's Vision:
As a Southern Maryland native and member of SMAR and a small business owner, I am passionate about building better communities and appreciate the importance of fostering relationships, client satisfaction and repeat business. I believe that we have a responsibility to be the best that we can be, whether representing clients, contributing to the community or enjoying friends and family My goal is to not just find you a house but a HOME.